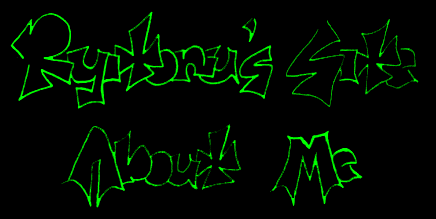 Updates:
LOOKIE AT MY NEW NEATO WEBSTIE!
I just put a picture of Resin up. MY ONLY GUY PICTURE SO FAR! At least in the regular drawings section.. I've also put up my fan art of Ameria Saillune from Slayers. It's impossible to see any resemblence, though...
ALSO! DON'T E-MAIL ME OCTOBER 14-15 My e-mail account will be due on those dates, because it's free e-mail at mac.com, so I will need to re-update it before you e-mail me. Thanks, bye.
I really need you guys to send me fan art ><
So send me your fan art!

My updated Final Fantasy Site: Final Heaven 11

Last Updated October 10, 2002