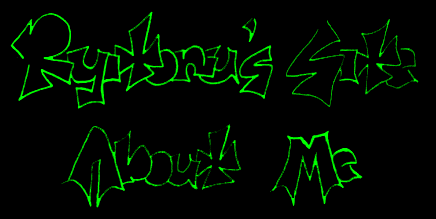 Updates:
LOOKIE AT MY NEW NEATO WEBSTIE!
Haven't really added anything more since September. I know in the regular drawings section, it says I now have 4 pictures, yet many more are there, just ignore that. I'm too lazy to update the page, sorry... ALSO! DON'T E-MAIL ME OCTOBER 14-15 My e-mail account will be due on those dates, because it's free e-mail at mac.com, so I will need to re-update it before you e-mail me. Thanks, bye.
I really need you guys to send me fan art ><
So send me your fan art!

My updated Final Fantasy Site: Final Heaven 11

Last Updated October 10, 2002